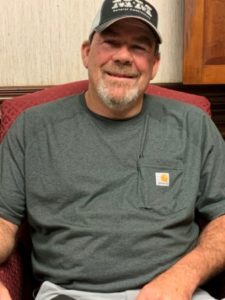 Robert Quick
General Superintendent
Robert "Quick" started at Miller & Miller in 2002 as a Bridge Forman.  He entered the construction industry in 1988 as a laborer, gaining first-hand experience in several areas of the construction industry including bridge building.  He relies on his 30 plus years of experience in the construction industry as he serves as General Superintendent over Field Operations.
Email: squick@miller-miller-inc.com
Office Number: 256-882-6200
C.E. "Ed" Miller (Retired)
Mr. Millers' passion for constructing was ignited at seven years of age as he began watching and assisting his father and company founder C.B. "Bill" Miller on construction projects. Throughout his childhood and young adulthood Mr. Miller would serve in a multitude of ways, from Equipment Operator and Project Superintendent, to Field Engineer and Estimator. In 1965 Mr. Miller acquired an ownership stake in the company as Corporate Secretary and Treasurer. Over the course of the next thirty plus years his primary charge would be to preform costs estimating and project management for the company.  Mr. Miller served as the President of Miller & Miller Inc. between 1994-2021 and has recently retired.  We are grateful of his tenure at Miller & Miller Inc. and continue to build upon his work over the past several decades.