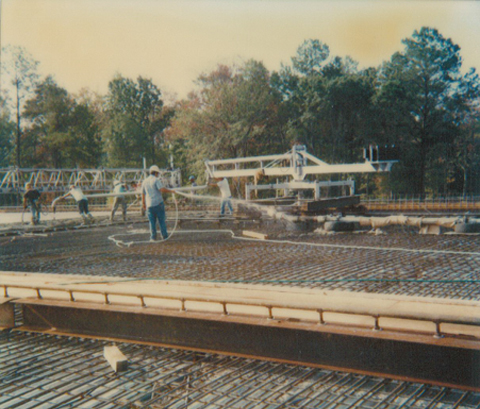 Working for Montgomery based Butler and Cobbs, a young C.B. "Bill" Miller was sent to Huntsville in the 1950's to construct commercial buildings. Not long after he arrived, Bill knew that he and his family should make a permanent home in North Alabama and quickly called Huntsville home. Mr. Miller had a burning desire to start his own firm. Starting with only $2,000 and one truck, Bill Miller first founded C.B. Miller Construction Co. His longtime friend, Cecil Ashburn, of Ashburn & Gray began subcontracting work to the company helping the new business grow. Bill's first project on his own was the construction of Pin Place Bowling lanes in North Huntsville. Any project that produced revenue, no matter the amount was considered.
In 1963, Bills son, Ed became one of Miller and Berry's project superintendents. In 1965, after the untimely death of Mr. Berry, Ed became an owner and officer in the company. Eventually in 1975, the name of the company was changed to Miller & Miller Inc.
In 1994, Ed became the company president although Bill remained very much in charge. Also, at this time Ed's son Mark became the company's corporate treasurer. In 1999, after working 11 years as an engineer for the City of Huntsville, Mark Seeley joined the company and became its corporate secretary responsible for estimating, engineering and project management.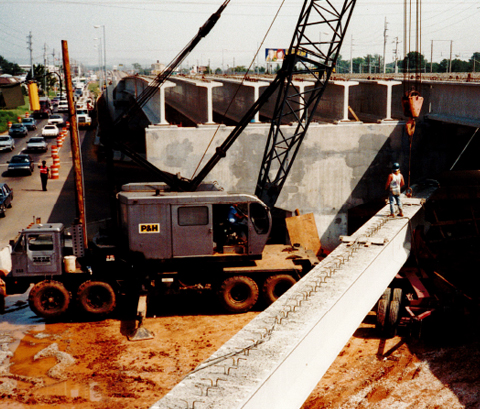 To date, Miller & Miller has built 248 bridges over six North Alabama counties. In 2008, the City of Huntsville dedicated one of its bridges built by the company to Mr. Miller. One project that received national notoriety was the design build of a one hundred foot long bridge deep inside Cathedral Caverns in Jackson County, Alabama. Always looking to improve, Miller & Miller was one of the first in north Alabama to utilize concrete pumps and transverse screeds for bridge construction. Among notable accomplishments, Bill Miller was awarded a U.S. patent for his unique box culvert forming process. We pride ourselves in utilizing effective construction techniques such as girder launching, fiberglass forms, precast products, and self-compacting concrete.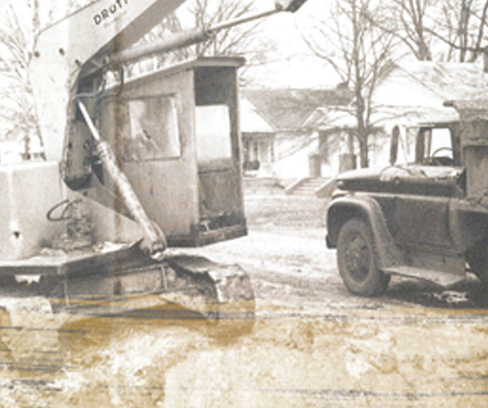 While known for bridge building, Miller & Miller Inc. has diversified into a true infrastructure company; constructing parks, greenways, streetscapes, unique concrete structures, building foundations, wastewater treatment facilities and concrete paving. Miller & Miller offers design build options for its clients and now has professional engineers on staff.
Mr. C.B. Miller passed away June 12, 2009, at the age of eighty –six. The legacy that he founded the firm on of building projects with responsibility, integrity, skill, and innovation still carries on today.